When Glam Seamless was first founded in 2012, we had one goal in mind. We wanted to inspire confidence through beautiful, high quality, natural looking hair extensions.
Of course, six years ago, we thought we would do that by simply providing clients with our premium products. We quickly learned that our mission to empower others was a much larger endeavor than we could have ever imagined. We found that although clients were eager to get their hands on our seamless tape-in hair extensions to transform their look in a way they could never have achieved before, hair stylists were equally as excited to receive our products for another reason. Just as Glam Seamless hair extensions can drastically transform a haircut gone wrong or enhance a hairstyle without chemical damage, they can radically revolutionize the way a hair stylist conducts business.
This is why we have decided to launch the Glam Seamless Professional Collection. A speciality collection available only for licensed industry professionals, Glam Seamless Professional elevates our original plan to inspire confidence by doing much more than simply guaranteeing an endless supply of great hair days. With exclusive products that will not be made available for direct consumers, Glam Seamless Professional will completely change the way the modern day hair stylist conducts business.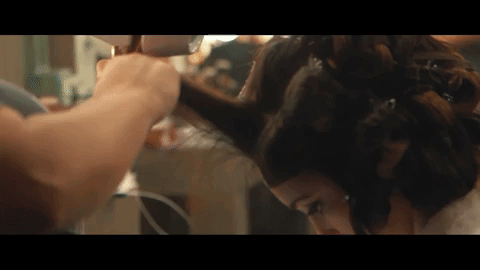 Increased Quality for Increased Quality
Have you ever had to make the difficult decision of choosing between quality and quantity? A great hair stylist will always choose quality first, but with Glam Seamless Professional, you can now achieve both.
In the span of just one hour, Glam Seamless hair extensions allow stylists to not only completely change a client's look, but to generate more revenue than is physically possible with other salon services. Our easily applicable products give stylists the opportunity to work with even more clients in a given workday. A drastic hair color transformation that could take hours using traditional salon services such as balayage or foil highlighting can take just about an hour or less with any of Glam Seamless's innovative and high quality hair extension options.
As if having the power to comfortably fit more clients into a schedule isn't already appealing enough, Glam Seamless extensions also have the potential to strengthen the relationships between stylists and their clients. By providing stylists with the ability to dramatically alter the appearance of an individual's style without compromising the health of the hair or creating permanent changes that are difficult to reverse, everyone wins! Furthermore, the premium quality of Glam Seamless hair extensions will enhance the longevity of each and every stylist-client relationship. With proper care, the Extra Virgin Hair Extensions available in our Glam Seamless Professional Collection can last anywhere from one to two years. This will insure that your clients will happily continue to come back to you for maintenance appointments and reapplications for years to come.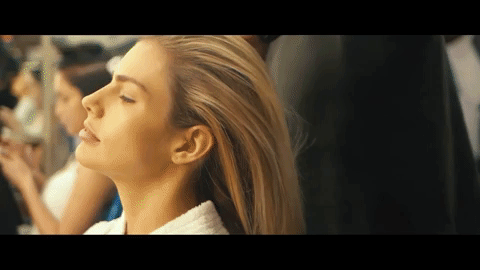 Elevating High Quality Hair


Unconvinced that the quality of the Glam Seamless Professional Collection can make a significant difference? We can't blame you. Our original collection of Glam Seamless extensions is already such premium quality, that even we sometimes feel surprised that it was possible to increase the excellence of our own work! Here's why the Glam Seamless Professional Collection is such a game changer.
The Glam Seamless hair extensions that are available to the general public are Remy hair extensions made with 100% healthy human hair with an intact cuticle. Glam Seamless Remy hair is a premium high quality that is double drawn and has a gorgeous, natural gloss. For a truly glamorous beach inspired look, a slight body wave can be activated with water. Just like your own, natural hair, Glam Seamless Remy Hair Extensions can be washed, colored and styled to fit any individual's personal preferences.
With proper care, the extensions can last from nine months to a full year. Each pack consists of 55 grams of hair equally distributed through 20 pieces.
So how did we change the game with our Glam Seamless Professional Collection? We rewrote the rules.
The Glam Seamless Professional Tape-In Line is made of virgin cuticle hair that is hand selected and uses the finest eco-friendly materials. We have increased the amount of hair per pack, and now have 35 grams of hair across 10 wefts. Glam Seamless Extra Virgin hair is colored using a slow color bath which gives the hair the most beautiful, pure colors that do not fade. This slow, gentle, color process allows the extensions to be used for longer than ever before. Without using an harsh acid baths or chemicals to color the hair, we seal it with a glamorous gloss that keeps each strand smooth and frizz free throughout every wash. This double drawn hair is thick, shiny, and flawless from root to tip.
Supporting the Modern Day Hair Stylist
While an increase in quality will certainly help stylists elevate their business, we wanted to do everything in our ability to empower stylists with our Glam Seamless Professional Collection. We offer stylists more options; with six different lengths and 65 colors to choose from (including balayage, rooted, pastels, highlights, and babylights), the opportunities are truly endless. Our professional line features 10-piece packs of extensions rather than 20-pieces to allow for even more mix-and-match creations. We've even avoided a sew-line for a truly undetectable hair extension.
Investing in the Glam Seamless Professional Collection also gives stylists access to wholesale pricing, dedicated professional representatives for VIP service, same day shipping, and free shipping for qualified orders. We've also created access to our mobile app for easy ordering.
Our dedication to revolutionizing the way stylists work and empowering industry professionals is the reason we're backed and used by top celebrity stylists. The Glam Seamless Professional Collection is truly the best investment for your clients.