From Jennifer Lopez's voluminous curls to Ariana Grande's iconic ponytails to Kim Kardashian's ever-changing looks, most of the headline-worthy hairstyles in Hollywood have been created by Chris Appleton. From the Met Gala to the Grammys, Chris styles celebrities for some of the most exclusive events imaginable. It goes without saying that his impressive list of clients only use the most undetectable and high end products. If there has ever been an expert in high quality, luxury hair extensions, it's most definitely Chris Appleton! 
The A-List stylist stopped by the Glam Room in SoHo to takeover Glam Seamless for the day, and spilled all of his hair styling secrets. Here's everything Chris had to say about achieving celebrity-inspired hair with Glam Seamless.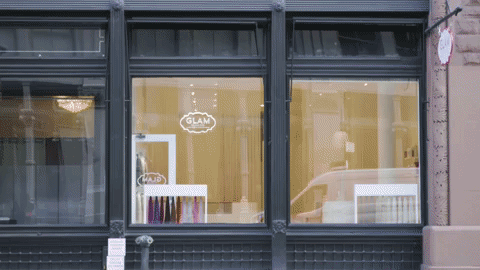 Glam Seamless: Our hair extensions give the general public the chance to use hair that celebrities actually use, but the average woman doesn't have a Glam Squad to get her ready everyday. What's your best advice for approaching celebrity-inspired hair at home?
Chris Appleton: For you guys at home, when you want celebrity-inspired hair, one of the key things is to have good quality hair. For me, that makes all of the difference. It's longer lasting. It sits better on the head and creates a nice head shape. For example, with Clip-Ins, Glam Seamless has a weft that sits super flat on the head. For me, that's a huge, huge, huge detail, and makes all of the difference.
Also, the quality of the hair is just so beautiful. It's natural, it's soft. It's not overly soft. It's just the right texture so it blends into your hair. And the color options are amazing. Quite often, when you're going to add extensions to your hair, you want to make sure you're using at least two tones, purely because no one's hair is solid from root to tip. So, the options of color are really great. That's something I struggle with as a stylist regularly. I quite often have to hand color my hair, but you know, now I don't because of these amazing options.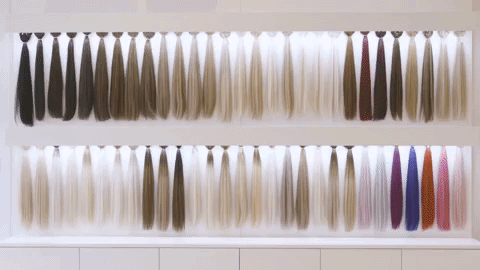 GS: What is your go-to styling tip that transcends all trends?
CA: Like, what's my thing? What am I known for? I think one of the most iconic ways of doing great hair is a snatch pony. From Madonna, when she did the Blonde Ambition Tour to the celebrities of today, ponytails are always quite iconic.
It was always about how much hair you had. When you put your hair in a ponytail, it's not quite as dramatic, but when you add in extensions to get that long, fuller, really major ponytail, you look really amazing. It's a really confident hairstyle, as well.
That's particularly why I like the Traditional Weft Bundles at Glam Seamless. They're so flat, which allows me to get a really good snatch. And if you know my work, you can see that when I pull my hair back, I like to give it a good snatch. I like there to be a good heaadshape, and to be nice and flat. So, these extensions sitting flat really helps me to get that finish.

Chris created his iconic snatch ponytail while visiting the Glam Room using a Glam Seamless Traditional Weft Bundle, as well as Glam Seamless Clip-Ins for an extremely full look. 
GS: What's your favorite hair trend at the moment?
CA: My favorite hair trend at the minute… oh boy. What do I love at the minute? For a long time, I've been doing the super long hair, which is, you know, really, really beautiful. I love that. I think at the minute, I'm really into texture. Big, curly hair is really making a comeback. I just did some really cool hairstyles with J. Lo. I love that big texture. It's fun and I think people are embracing natural texture again, which is great. 

Use Glam Seamless Beachwave Babe Spray to create and restore curls.
GS: What do you think is the next big thing in hair extensions?
CA: I think hair extensions are just becoming more of like, everyone's daily routine now. Like, it used to be a little bit scary. People were like, "It's only for celebrities! It's kind of the unknown." Now, you know, even my daughter, she's 13, uses extensions. People see celebrities with these looks and they want to achieve that result. So, I think extensions are just becoming easier to use. And thanks to products like Glam Seamless, the consumer can achieve a look inspired by a celebrity, because they're getting a great price for a great quality product.